Back to all posts
Posted on
Time to Bundle Up!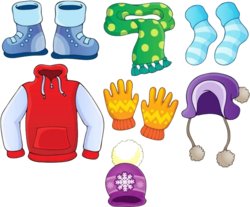 As the cold weather sets in, we would like to remind parents to please send students to school with outerwear that fits the season. 
Warm mitts, snow pants, toques, jackets and boots will help with keeping students safe and comfortable outside during recess times and going to the bus!
Parkdale School will have indoor recesses when the temperature with wind chill is -23C and colder.