Back to all posts
Posted on
April 15th Update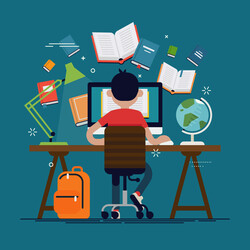 We want to thank our parents and families! You have been great to work with. Communication is so important during this time and so many of you have responded to our calls and emails, and reached out to us. We feel lucky to be working with all of you as we work on lesson delivery for your children. Many of you have reached out for help and support and for that we are also thankful. Please feel free to contact us our hours are 8 to 4 daily, you can call  780.352.4594 or you can email your teachers during this time as well. 
On Wednesday, April 22nd we are having a theme day. Take a picture of you with your pet and send it to your teacher. We will post our pictures on our website and Facebook page.
If you are interested in being part of a Parent Classroom, please contact Mrs. Wilson or Mrs. Ouellette and we will be happy to add you. Within the classroom we will put google tips, help with anxiety or whatever topics that you will need help with.
There was a lot of action at Parkdale today. We had grade 8 lessons on reflection and refraction for science, grade 4/5L did work on vocabulary and grade 4G and 2R worked on navigating Google Classroom and meeting etiquette, which are 21st century skills that they will use in life. These were just the classes that Administration were able to visit today. It has been great seeing all the students faces as they learn with their teachers. For every student, please know that we are here for you. Reach out to us and we will be happy to help.